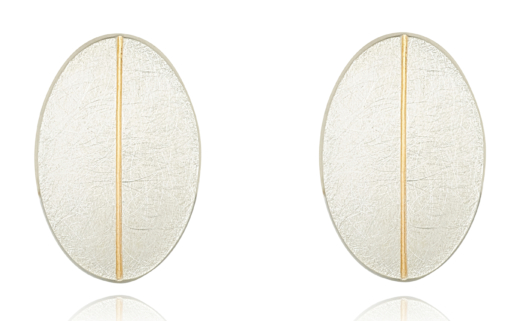 ellipse earrings
This elegant sterling silver oval form is adorned with Ariane's signature dividing line filled with 18ct gold plating and a scratched, textured finish. The earrings are hand forged into a gentle curve to sit neatly against the wearer's body.
Each earring is approx 17mm x 11mm. Available to preorder now for delivery by the 15th of December.
This piece is out of stock. See below for other items in this range or type.
See other items in this range: ellipse
See other: earrings
See the items in your basket