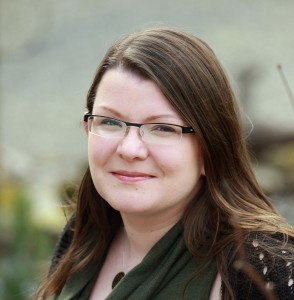 For me, jewellery making is the meeting of art and engineering.  It demands precision and an understanding of both the human body and materials, balanced with a concern for the aesthetic.
At eighteen I had one of those pivotal moments in life when I was first introduced to the colourful undulating glass forms of Dale Chihuly. It inspired me to pursue a career as a maker and I explored the different mediums of traditional craft available to me: ceramics, glass and metal. Metal resonated with me the most deeply, there is intense satisfaction in taking raw materials, like gold, silver, wood or gemstones, and exploring movement, form and texture to create beautiful jewellery and wearable sculpture.
The shapes and motifs found in my work are informed by how plants, coral and sea anemones function, their structure, basic engineering and biology.  In keeping with my need to continuously explore the limits of my craft, I make both one of a kind and limited edition pieces.
Biography
Ariane graduated from the National College of Art and Design in 2002 with a 1st class honours degree in Metals. Following graduation she worked as a craft buyer at Meadows and Byrne, and later as buyer and sales manager at Always Natural, her family business. In 2009 she returned to designing and making, studying at the Design and Craft Council of Ireland's Jewellery & Goldsmithing Training Skills Course.  Graduating with an upper merit in 2011, she established her own business shortly afterwards in Carlow and has since relished the challenges and opportunities that self-employment brings.
Ariane Tobin Jewellery was one of Eircom's featured startup businesses in 2012 and has since featured in the Sunday Business Post, The Examiner, Cara Magazine, Irish Country magazine, Newstalk, and KCLR FM.